Important Things Happening at 22 Weeks Pregnant
Reviewed by
Terri Forehand RN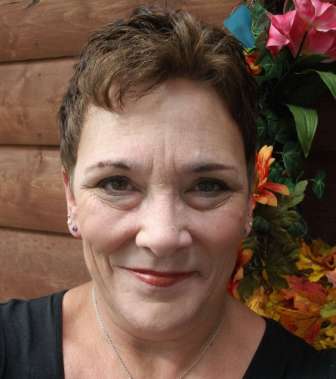 Terri Forehand RN
Terri is a critical care nurse with over 35 years of experience. She is also a freelance writer and author.
Read More
Week 22 of pregnancy is a good time to get informed about potential warning signs that something may not be right. Working with your doctor or midwife, you can address any concerns right away. Your baby isn't quite old enough to survive outside the womb if born prematurely, and it's just as important as ever to take good care of yourself and your little one.
Your Baby's Development
By the 22nd week of your pregnancy, your little one is measuring about 11 inches long from the top of his or her head to the bottom of his or her feet. In even bigger news, your baby now weighs about a pound.
According to the Mayo Clinic, the most significant development for this week is your baby's hair. Whether it's brown, black, blond, or red, it's starting to become visible on your little one's head. He or she is still growing lanugo, that downy hair that will provide warmth before birth. Additionally, tiny eyebrows are forming above your baby's eyes.
Internal developments for the 22nd week of pregnancy include the maturation of the pancreas and continued brain growth. If you're expecting a boy, his testes have begun to descend from the pelvis into the scrotum.
Your Changing Body
You're still gaining weight this week, according to the American Pregnancy Association. Expect to gain about a pound every week. In addition, your uterus is now reaching about three quarters of an inch above your navel.
Since the increased weight of the uterus often blocks drainage of urine from the bladder, urinary tract infections are common at this point in your pregnancy. Symptoms of a urinary tract infection include a strong urge to urinate, a sharp pain or burning sensation when urine is released, and urine that is tinged with blood. If you believe you may have a urinary tract infection, your health care provider can prescribe antibiotics to treat the condition. Drinking unsweetened cranberry juice, avoiding tight-fitting pants, wearing cotton underwear, and urinating before and after intercourse can prevent further urinary tract infections. It's also very important to wipe from the front toward the back after urinating.
More to Know About Week 22 of Your Pregnancy
For most women, the aches and pains of pregnancy are a minor annoyance. However, some symptoms demand immediate attention. If you are experiencing any of the following symptoms, contact your healthcare provider immediately:
High fever or chills
Muscular convulsions
Loss of fluid from the vagina or vaginal bleeding
Change in your baby's activity level
Painful urination
Visual disturbances such as blurred vision, dots in front of the eyes, white lights, or flashes
A headache that won't go away
Severe swelling in the face or fingers
Severe abdominal pain
Excessive vomiting and diarrhea
Five or more contractions in one hour
If you need help downloading the pregnancy calendar, check out these helpful tips.
Looking Forward
If you have a question about unusual pregnancy symptoms during week 22 or at any point in your pregnancy, never hesitate to ask your healthcare provider. He or she needs to know about any symptoms that could indicate a possible pregnancy complication in order to protect the health of you and your baby.