The top three aerobic clothing brands provide a strong combination of functionality, comfort, and style, along with an affordable price. Their clothing and fitness products consistently make it to the top of the consumer lists and sales charts year after year, and they've earned the loyalty of a number of important athletes.
Under Armour
Under Armour was among the top 10 companies on Forbes' list of the World's Most Valuable Sports Brands. It stands out for several reasons:
Affordable price - Prices range from around $10 to $85 for high quality pieces.
Accessible - You can find Under Armour gear at your nearest TJ Maxx or Marshalls, often at a discount.
Fashionable - The brand's sleek look and bold colors are flattering for almost any body type.
Under Armour Athletes
Under Armour boasts the support of a number of top athletes:
Stephen Curry, point guard for the Golden State Warriors
Misty Copeland, the first African American female principal dancer for the American Ballet
Michael Phelps, the most decorated Olympic athlete in U.S. history

Yusra Mardin, Syrian refugee and Olympic swimmer
Under Armour is also the brand of choice for the United States Olympic gymnastic teams.
Fan Favorites
Here are a couple of pieces fans love:
Men's Curry 3 Basketball Shoe - Rated 4.5 stars on Amazon, this shoe retails for about $48. It is comfortable, stylish, and provides plenty of ankle support on the court.
Women's Fly-By Run Short - Among the top items purchased by female Under Armour fans, it is lightweight and available in multiple colors and styles. It retails for $25 on Zappos.
Adidas
Adidas hovers close to the top of nearly every list of best sports-wear brands, including on ranker.com, a crowd-ranking site where more than 7,000 fans voted for their favorite sports clothing brands. Fans rave about the brand's best assets:
Simple, yet classic, design - The Adidas stripes are uncomplicated yet completely recognizable on every item.
Fashion-forward style - Adidas focuses on creating clothing that is practical but fashionable too, according to Fitness Magazine.
Variety - From fashion footwear to track suits, dresses to baseball caps and backpacks, Adidas covers the gamut.
Adidas Athletes
Here are some of the athletes sporting Adidas gear:
Lionel Messi, forward on the FB Barcelona soccer club team and the Argentinian national team
Kristopher Lee Bryant, third baseman for the Chicago Cubs baseball team
Aaron Rodgers, quarterback for the American football team the Green Bay Packers
Candace Nicole Parker, forward for the WNBA's Los Angeles Sparks
It's worth noting that the Fédération Internationale de Football Association (translates to International Federation of Association Football), or FIFA, is included among the long list of sponsorships.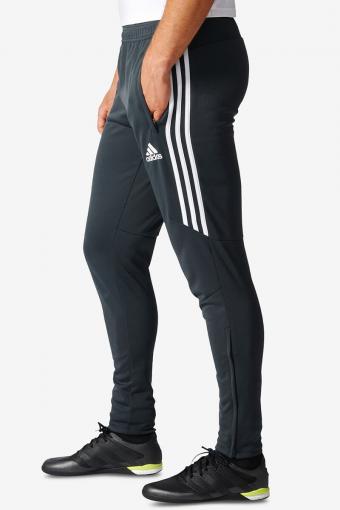 Fan Favorites
These items sit among the most coveted pieces in Adidas's catalogue:
Nike
According to statista.com, Nike is the best selling sporting brand worldwide, beating out its closest competitor, Adidas, in self-reported sales by nearly 400 percent. It's also on track to produce $50 billion in annual sales by 2020. Business Insider reports that Nike "dominates" the health and wellness space their products. Here's why:
Technology - Nike consistently leads the pack when it comes to quality due to their commitment to creating products built for performance. The company is always improving their products.
Brand placement - Nike styles have been featured prominently in movies, such as "Back to the Future", and is worn by top athletes.
Slogan - The brand's simple yet highly motivational slogan, "Just do it," inspires athletes and fitness fans worldwide.
Nike Athletes
Sponsorships include the following:
Allyson Michelle Felix, track athlete on the American Olympic team and three-time World Champion of the 200-meter sprint
Tiger Woods, one of the most successful golfers of all time and among the highest paid athletes in the world
Michael Jordon, considered by the NBA to be the greatest basketball player of all time
Maria Sharapova, a Russian tennis player and one of the highest paid female athletes woman in the world in her prime
Popular Pieces
The following items are among Nike's popular items:
Jordan Retro VI - This shoe provides support on the court and is offered in a handful of styles and sizes for men, boys, and girls. You'll find it for $190 at Foot Locker.
Nike Women's Tempo Running Short - Made of sweat-wicking material to keep you dry, this comes in multiple colors and styles. It sells for about $30 on Amazon.
Find a Piece You'll Love
Adidas, Under Armour, and Nike stand out as top notch. With large selections of fashionable, yet functional, quality items, there's no wonder why fans and athletes love them. If you're interested in finding a piece you'll love from one of these top three brands, check out your favorite online retailer or browse your nearest department store.