There are plenty of great healthy meals that you can make at home to bring to work. Dr. Solmaz Amirnazmi, an internal medicine specialist with Summit Medical Group and All Is Well That Eats Well blogger explains that when you prepare food at home over the weekend to take to work, "you won't find yourself overwhelmed during the work week. That can lead to unnecessary stress as well as falling victim to accessible and unhealthy options such as the enticing snack machine down the hall!"
Chicken Ideas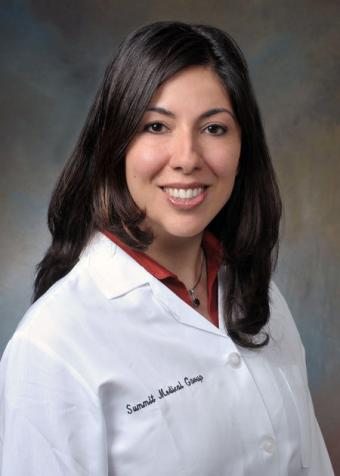 Dr. Amirnazmi's recommends making poached or grilled chicken to to use in lunches for work. She states, "I like to prep mine on a lazy Sunday and then get creative! You can either make a batch of one recipe or change it up on a day to day basis."
Serving Suggestions
Having pre-cooked chicken on hand makes it easy to put together a variety of dishes for the workweek. Dr. Amirnazmi describes a few of her favorites:
Chop cooked chicken into cubes and combine with fat-free Greek yogurt (instead of mayonnaise), curry powder, scallions, cilantro, chopped red apples, pecan pieces, dried cranberries and a dash of salt and pepper.
Combine cubes of chicken with baby spinach, grape tomatoes, avocado, corn, scallion, cilantro and a drizzle of extra virgin olive oil and balsamic vinegar. She eats this on its own, in a whole wheat tortilla wrap, in a lettuce wrap or on a slice of toasted wheat bread.
Condiment Suggestion
Dr. Carolyn Dean, MD, ND and Medical Advisory Board Member of the nonprofit Nutritional Magnesium Association likes to make macadamia nut pâté to eat with chicken, using it as mayo.
Use a high speed blender to combine 8 ounces lemon juice, 4 ounces water, 1 teaspoon of sea salt and 10 cloves of garlic. Adds 2 cups of macadamia nuts and blends for 40-60 seconds.
Salad Suggestions
Salads are a satisfying and convenient lunch to bring to work. Susan Tucker, nutrition counselor and founder of Green Beat Life, LLC, explains, "Salads are a good way to get a lot of fiber in your meal, which fills you up and sustains hunger for a long time. When you are very busy, crunching on fresh veggies is very refreshing, and the savory flavor of a great salad dressing satisfies the palate."
Serving Ideas
There are plenty of great salad recipes and variations. Some specific expert recommendations include:
Tucker suggests topping salads with grains, legumes and roasted veggies in addition to the usual salad picks along with your protein of choice, such as grilled chicken, tofu, cheese or legumes.
Jennifer Christman, RD, LDN, who works as clinical nutrition manager at Medifast, Inc. recommends jazzing up salad with a hard-boiled egg, walnuts and raisins.
David Zulberg, author of The 5 SKINNY HABITS suggests using large variety of vegetables in your salad, such as lettuce, tomatoes, red peppers, carrots, sprouts, butternut squash, broccoli, cauliflower, beets, and green beans. His protein suggestions include canned fish (packed in water), strips of baked or grilled fish, feta cheese or low-fat or fat-free cottage cheese.
Nasoya TofuBaked will work well as protein for a salad. Chop it and toss it with your choice of lettuce and veggies or use it in a recipe like Sesame Ginger TofuBaked Mandarin Salad.
Allison Stowell, Registered Dietician at Guiding Stars, recommends adding heart healthy fat like nuts or seeds.
Salad Dressing
A healthy salad can be undermined by a salad dressing that is full of fat and calories. Tucker suggests keeping simple salad dressing supplies on-hand at the office. For example, you can top your salad with a combination of olive oil and sea salt and fresh lemon or a simple combination of oil and vinegar.
Helpful Salad Tips
Prep salad items ahead of time at home for the week so you can quickly toss them in a container to take to work.
Store salad items separately in your refrigerator to ensure a longer shelf life.
Save time by preparing your lunch salad at the same time you make your dinner salad.
Tabouli
Tabouli is one of Dr. Amirnazmi's favorites, and it is a dish that can easily be made ahead and enjoyed during the work week. She advises, "Don't be afraid to get creative here. You can either use bulgur wheat or quinoa for a healthier spin on this delicious and traditional dish."
Tabouli Recipe
To make her Quick and Delish Quinoa Tabouli Dish (pictured), she instructs:
Chop up your favorite fresh herbs (cilantro or basil), grape tomatoes and mini cucumbers.
Add them to a bowl of bulgur wheat or quinoa.
Finish with garbanzo beans or edamame and some feta cheese.
Drizzle with extra virgin olive oil and freshly squeezed lemon juice.
You can even add your favorite nuts like pistachios or almond slivers and seeds like pumpkin or sunflower.
Wrap Sandwiches
Wraps are great work lunch option. Tucker points our, "They are easy and portable, and the wrap is an alternative to some of the heavier breads used for sandwiches, which are may zap your energy soon after eating."
Making Wraps
You can go with a meatless wrap sandwich, or make a roll-up with low fat meat that you have prepared. You can also opt for lower sodium deli meat such as Boar's Head.
Tucker recommends:
Roll up almost any of your favorite foods combinations e.g. avocado and cheese, tofu scramble and hot sauce, hummus and cucumbers, or smoked turkey and arugula.
Use a whole grain or sprouted grain tortilla, or a corn or rice flour tortilla for a gluten-free option.
Go grain-free with a collard green wrap or make your own sushi style wrap with nori.
Bento Lunches
Bento Box lunches are a great option for healthy workplace meals. Stowell states, "I love bento style lunches that include some whole grain crackers, fresh vegetables or fruit, low fat cheese and some nuts. This satisfying combination takes no time to pack and provides the energy you need at work."
Soups and Stews
Dr. Amirnazmi recommends making hearty soup or stew recipes to take to work. Christman adds, "In the winter months, I like to make a big pot to last throughout the week. You can scoop a serving into a microwaveable container and there you have a healthy, homemade, hot lunch at work that was prepared ahead of time.
Convenience Foods to Keep at Work
Of course, you don't always have time to prepare meals ahead of time, and you need to be prepared for those days so you don't end up eating junk food or skipping a meal. Keep some healthful convenience items for those days that you are short on time. Examples include:
Fresh fruit
Nut butters
Oatmeal
Rice cakes
Dried fruit

Gold Emblem Abound Raw Natural Almonds

Nuts
Trail mix
Low sugar nutrition bars (like Larabars or Kashi granola bars)
Popcorn (make your own or use something like Boom Chicka Pop natural popcorn)
Kale chips
Whole grain crackers
Canned protein
Pre-made soup
Necessary Supplies
It's a good idea to make sure that you have dining supplies and staple items at work. Dr. Amirnazmi advises, "For those of you who don't have a desk, just store the non-perishable items in a lunch box or bag in your communal work fridge or car."
Supplies: Stock your office with plastic silverware, a can opener and either plates or bowls.
Staples: Keeping a few must-have staple ingredients one hands. Dr. Amirnazmi shares, "My list of essentials includes balsamic vinegar, extra virgin olive oil, a large bag of nuts, a few of my favorite herbs and spices (curry powder, cinnamon, granulated garlic), honey and tea."
Benefits of Healthy Workplace Lunches
Overall Wellness
What you eat for lunch at work has a significant impact on your overall health and well-being. Dr. Amirnazmi points out, "Every day we make decisions about what we choose to put into our bodies and what we choose not to. Collectively over time these daily choices - such as consuming a healthy or an unhealthy lunch - accumulate and start to play a major role in one's overall wellness."
Job Performance
Eating right also impacts your performance on the job. Tucker states, "Investing in healthy lunches at work allows you to feel your best during your work week. Fueling the mind and body properly during this busy time will ensure that you stay balanced and energized. You won't be plagued by cravings, digestive upsets, mood swings and fatigue due to unwise food choices. You will perform better and be much more productive when your diet and nutrition are under your control."
Financial Well-Being
Taking healthy lunches and convenience items to work can also help with your financial well-being. Tucker states, "You can save up to $300-$400 a month by bringing your own lunch and snacks to work" as opposed to eating out.
Planning Is the Key to Success
Planning ahead is a key to enjoying healthy meals while you are at work. Susan Tucker, nutrition counselor and founder of Green Beat Life, LLC, advises, "Eating clean and healthy at work takes some time management and planning." She suggests, "To ensure that you have healthy foods on hand, take 15 to 20 minutes on the weekend or one quiet evening, to strategize your work week. Look ahead and figure out what food items you want to have on hand to support a nutritious week." Shop and prepare meals accordingly.