Weight loss and fitness boot camps can give people who are serious about losing weight the opportunity to try a different approach. Accountability and motivation are two key elements that keep people moving forward, and many resorts and spas have started to add "boot camp" style programs to their list of offerings. A few stand out from the crowd in terms of popularity and results.
The Best in the Business
Boot camps range in intensity from mild to extreme. Although the mentality of a boot camp environment isn't for everyone, the strictness of the routine can sometimes be motivation enough for some to push beyond their norm. The following boot camps run the gamut ranging from luxury accommodations to hard-core exercise regimens designed to push you to your limits.
The Biggest Loser Resort
The Biggest Loser Resort is known for starting the boot camp craze as well as its wellness-oriented weight loss programs. There are three main resorts in Amelia Island, Florida, Palm Desert, California, and Niagra, New York. In January of 2016, Spas of America named The Biggest Loser Resort as one of their "Spas of America's Top Health Spas."
Standard and villa accommodations(private or shared) are offered at each location, costing approximately $2500 to $3000, respectively. The Resort offers complete meal plans, comprehensive boot camp fitness programs, and wellness and weight loss programs that are designed to create long lasting, positive lifestyle habits.
The Ranch at Live Oak Malibu
The Ranch at Live Oak Malibu in Malibu, California, is one of the premier resorts in the area that is fully dedicated to recovering your health and transforming you back into a vibrant person, full of energy and life. The Ranch was the winner of the 2016 Wellness Travel Award by Spafinder Wellness 365.
They offer several programs that range in price according to your length of stay. They include:
Four days, considered a jumpstart program - $3,900
Ten days, the detox program - $10,000
One week, noted as their signature package - $7,200
Two weeks - $13,680
Three weeks - $20,000
Four weeks, called the "total transformation" package - $26,640
There are 18 private cottages at the Ranch that are designed to offer luxury accommodations. The cost of each program covers everything you will need during your stay, including meals, exercise routines, wellness and nutritional counseling, and spa services. All meals are comprised of organic, plant- based foods and designed to provide you with the maximum nutrients you need to transform your health.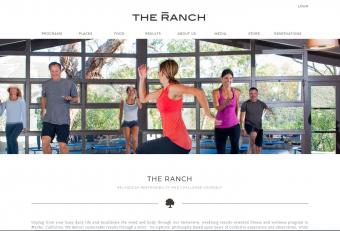 Omni Resort and Spa
Omni Resorts and Spas has luxury hotels across the United States as well as in other countries. The Omni Frisco Resort, located in Frisco, Texas has a program known for its intensity when it comes to workouts. The facility has appeared in US News and World Report numerous times as a top location for a luxurious, fitness getaway.
At Omni Frisco, you are introduced to the Dallas Cowboys' ideas when it comes to fitness. You work out at the same facility where both the team and the Dallas Cowboy Cheerleaders train and practice. The Resort offers luxury suite accommodations at varying rates that depend on your length of stay and what programs you choose to participate in. The Cowboys Fit package starts at about $484 per night and offers you exercise routines and spa services that are designed to enhance your experience. The main goal is to allow you to see how professional athletes train and gives you an opportunity to learn from many of their activities.
All food and dining takes place in the "Neighborhood Services" area. Although there isn't much education, if you are observant, you will be able to identify various ideas that can be used when you return home.
Cooper Wellness Program-Texas
Named one of America's Top Ten Weight Loss Resorts by Fox News, the Cooper Wellness Program doesn't just consist of a hotel and fitness center. It began as the Cooper Institute and has grown to include the fitness center, hotel, and clinic. The facility offers supplements and wellness strategies to help you build a healthy lifestyle from the ground up. It is dedicated to educating you and helping you to build healthy patterns when it comes to long-term wellness and weight loss.
Guest rooms and suites are available. Rates will vary according to the package and services requested. Base rate ranges from $229 to $269 per night. The facility offers a full menu of healthy foods that are designed to help you lose weight and regain your health. The Cooper Wellness Program is great if you want to learn about your health and how to maintain it. Dr. Kenneth Cooper, the founder of the Institute was inducted into the NFL Leadership Hall of Fame for his work in innovative health concepts.
Canyon Ranch-Arizona
The Canyon Ranch, located in Tucson, Arizona offers you a variety of fitness options. Canyon Ranch has been included in the TripAdvisor Hall of Fame for several years (2011-2016).
The four-day, three-night program is priced between $2,600 and $5,000, depending on what your ultimate goals are and what spa services you choose. You will receive a Comprehensive Exercise Assessment and Muscle Rescue Ritual. Nutrition for Sports Performance is a program that educates you on what type of nutrition you need based on your level of activity. Spiritual Fitness programs and a variety of spa services are also available to you. The goal of the Canyon Ranch is to help you transform yourself into the person you want to be both physically and mentally.
Pritikin Longevity Center and Spa-Florida
The Pritikin Longevity Center and Spa is located in Miami, Florida and offers a multitude of services designed to help you lose weight and restore your health. Various programs are offered depending on what your goals are. The ultimate goal is to help you achieve total health in both mind and body. The Pritikin Longevity Center and Spa received TripAdvisor's 2016 Certificate of Excellence Award.
The concept of the facility involves educating you on how to better your health by learning to manage your diseases and illnesses. By bringing any health problems under control you are able to reach the goals you want, either losing weight or improving your overall health and well-being. They provide you with tools that you can use in your own home, long after your program has ended.
You can participate in weekend retreats or full boot camp-style programs that can last up to a month or longer. Weekend retreats are approximately $1949, with additional services charged accordingly.
Green Mountain at Fox Run-Vermont
Green Mountain at Fox Run in Vermont offers a variety of programs designed to help you take control of your weight when it comes to binge eating, emotional eating, and numerous other disorders that have a dramatic impact on your overall health. Green Mountain has received TripAdvisor's Certificate of Excellence in the past.
Different programs provide you with different results. Weight loss boot camp programs are designed to help you exercise more and eat a healthier, well-balanced diet. Programs designed to assist you in controlling eating disorders help you to build positive dietary habits while eating the right foods and regaining your health. This includes restructuring the way you think about food and its purpose in your life. The facility offers many culinary experiences as well.
Programs are created based on specific goals. They are normally one week in length but can be extended if needed. The prices are as follows:
One week - $3,400
Two weeks - $6,500
Three weeks - $9,450
Four weeks - $12,200
Each additional pathway or service added costs an additional $1,000
Red Mountain Resort and Spa-Utah
The recipient of the TripAdvisor Certificate of Excellence Award for 2017, Red Mountain Resort and Spa in Ivins, Utah is a luxury spa that offers many levels of fitness and health-related programs. The two "boot camp" type programs designed to help you get back on track physically include the:
Weekend Warrior - This program costs $995 for a four-day, three-night weekend stay and includes both diet and rigorous exercise programs.
Sports Performance-This program costs $1,385 for a four-day, three-night weekend and is designed to enhance your physical performance on the playing field.
The facility offers numerous retreats and programs throughout the year, each dedicated to a different concept. Some are focused on teaching you what you need to know about your diet and how it affects your health, while others revolve around relaxation and learning how to detoxify yourself both mentally and spiritually. Wellness workshops and cooking classes are also offered.
New Life Hiking Spa and Wellness Retreats-Vermont
The New Life Hiking Spa and Wellness Retreats located in Killington, Vermont is a top choice of SpaFinder. The facility offers many hiking boot camp retreats for those who want to have a more natural exercise experience. Hikes range from beginner to advanced. Nature walks are also part of the programs. The diet aspect of the programs includes healthy foods and meal plans that are created to help restore and improve your health as well as promote weight loss. The trainers at the facility offer you the resources to continue on your weight loss journey after you return home. This allows you to begin to implement healthy lifestyle habits that will benefit you on a long term basis, help you maintain a healthy weight, and be more active.
Contemporary accommodations in a New England Country Inn are priced from $229 to $270 a night. The facility was established over 35 years ago and is well-known throughout New England for its fitness and exercise programs.
Be Your Own Drill Sergeant
If your only goal was to jumpstart your program, then the real "boot camp" mentality will begin when you get home and have to put what you've learned into action. Each program offers you many ideas, resources, and tools that will provide you with what you need to succeed. In the end, however, you must be your own drill sergeant and put the effort into your program.