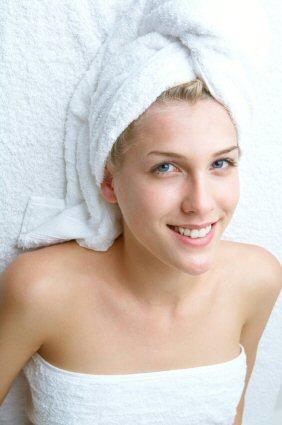 Dove skin care has launched a highly successful advertising, marketing, and wellness campaign aimed at real women and their concept of beauty. The "Campaign for Real Beauty" features regular women, not models, in unretouched photos. Knowing about the products behind the campaign can help you decide if they are right for you.
Dove Skin Care for the Face
Dove features a full line of facial products. Cleansers, moisturizers, cloths, and pillows are available in a variety of formulas and lines based on specific skin care needs. Some formulas available in the cleansing line include:
Deep Moisturizing
Exfoliating
Cooling Moisturizing
The Dove facial care line has been discontinued in North America, but many of the products, including cleansers and moisturizers, can be found on Amazon and eBay.
Dove for the Body
Body products in the Dove skin care line include anti-perspirants/deodorants, beauty bars, body washes, lotions, and creams. Products are broken down into collections (for example, Cream Oil body lotion and shower gel); when combined, they offer a more complete skincare regimen. Examples of this include:
Cool Moisture
go fresh
Sensitive Skin
Shea Butter
Visible Care
Products containing shea butter utilize the ultra-moisturizing properties of this ingredient. The light fragrance and rich lather of the cleansing products, along with the hydrating oils in the body lotion, will help to revive the driest skin. With regular use, you should see a more even complexion and softer, smoother skin.
Additionally, the body lotions and creams contain a 24-hour "Nutri-Serum" that works around the clock to provide essential nutrients. Some of these include:
Glycerin: to hold water in the skin
Lipids: to maintain skin's moisture barrier
Grape seed and green tea extract: free-radical fighting antioxidants
Vitamins A, E, B5: to help with skin barrier lipid metabolism.
Company Information
Dove is owned by a multi-national corporation, Unilever. The Dove line began during World War II, when the first bar was developed as a pre-treatment for burns and wounds. After the first formula was further developed, the original bar soap was made available for public purchase in the 1960s. Helpful skincare articles, tips and free sample offers are available on the Dove website. The articles address issues such as skin dilemmas, sensitive skin, and ageless beauty.
The company is dedicated to enhancing the self-esteem of young girls everywhere. Dove supports several female empowerment programs through the Dove Self-Esteem Fund:
"BodyTalk," a UK program created by the Eating Disorders Association, is aimed at 13 to 14 year old girls to help them deal with feelings about body and appearance.
In both Canada and the Netherlands, Dove helped support "Beyond Compare," a photography exhibit questioning female beauty standards. Proceeds benefit charities working against eating disorders.