Why Is Oatmeal Good for You?
Why is oatmeal good for you? There are a number of reasons why this humble breakfast food is considered to be one of the healthiest ways to start your day.
Cholesterol Control
Perhaps the best known answer to the question "why is oatmeal good for you" is that it is a good source of soluble fiber, which has been shown to control cholesterol. This can improve heart health and help to control the incidence of clogged arteries.
Weight Control
Weight control is another reason that oatmeal is good for you. The soluble fiber in oatmeal can absorb a lot of water. When combined with water, the fiber is quite viscous and moves slowly through your intestines. This helps to keep you feeling full and satisfied longer, which can lead to decreased hunger and more weight control.
Diabetes Control
The soluble fiber in oatmeal also helps your body to absorb glucose in a more controlled manner. Slower absorption of glucose leads to fewer insulin spikes, which are important for controlling diabetes.
Blood Pressure Control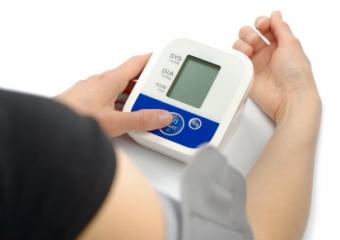 Yet another heart healthy benefit of oatmeal is that it may contribute to the reduction of blood pressure in those with high blood pressure.
All Natural
In this day and age of preservatives and artificial ingredients, it's refreshing to look at the ingredient list for oatmeal - typically it contains one ingredient: rolled oats.
Full of Nutrients
Oats are a healthy plant food that are full of vitamins, minerals and antioxidants to help nourish your body. Oatmeal contains a number of vitamins and minerals including vitamin E, B-complex vitamins, zinc, copper and manganese.
Reduced Risk of Certain Cancers
According to the American Cancer Society, eating oatmeal every day may reduce the risk of certain cancers.
Delicious and Good for You
Where else but oatmeal can you get such a delicious and naturally low calorie food with all of the health benefits that oatmeal provides? Why not incorporate some oatmeal into your daily diet? Just 3/4 cup of oatmeal a day can confer a variety of health benefits. Your body will thank you.